From Tabasco to Curry, spice comes in a variety of flavors and heat levels. But people often have a love or hate relationship with it. In the land of 10,000 lakes, where I grew up, ketchup is as "spicy" as it gets for most people. For a long time, I thought all cheese came in individually packed slices and a meal was only good if it had a can of Campbell's Cream of Something as an ingredient. After traveling, and tasting, I quickly found that spice can range from a dish that literally makes you sweat, to one that is enhanced by just a touch of heat. Spice is used all around the world spice, and while plenty can take the heat, there are some that prefer to get the heck out of the kitchen. Whether you enjoy eating raw jalapeños or think ketchup is a spice, here are ten wines that are sure to assist you in your spicy pairing adventures. I present to you a list of the top ten wine pairings for spicy food.
1.
Trimbach - Gewurztraminer - Alsace, France - 2008 - $23
When it comes to spice you have two options, tame it or enhance it. With sugar you are able to tame it. So if you don't like to sweat, my recommendation to you is add just a touch of sugar to beat the heat. Gewurztraminer is arguably one of the best pairings for spicy food, especially Indian or Thai Curry, and there are few better regions than the Alsace, France.
While many perceive Gewurztraminer as being a grape that produces sweet whites, much of the wines made from the grape in Alsace are dry or off-dry. Trimbach is the latter. This off-dry white is a perfect pairing for South Asian curry spice. It has just enough sugar to reduce the heat, with a wonderful spicy component to enhance the flavor. Gewurztraminer's calling card aroma and flavor descriptor is spice, but more exotic than simply pepper. It usually comes through as cloves or ginger. This wine will help reduce the heat, but if you want tame the spice even more, reach for a sweeter style like a Gewurz from Washington state.
2. Schloss Vollrads - 'QbA' Riesling - Rheingau, Germany - 2008 - $18
This second "top-tenner" follows suit, with taming being the name of the game. The Schloss Vollrads 'QbA' (Germany's second highest quality wine tier) Riesling from the Rheingau has a delightful sweetness sure to reduce the mouth-burning feeling often induced by a heavy hand of spice.
German Riesling is THE definition of elegance and finesse. So while you may not like sweet, this is the wine you will want to reach for when your mouth starts to tingle and you feel your body temperature rise. This style isn't dessert-wine-sweet like Trockenbeerenauslese or even Beerenauslese. It has a well-integrated medium sweetness with nice acidity to hydrate the palate from the saltiness of a dish. Nearly 90% of the Rieslings produced in the Rheingau region of Germany are dry (trocken) or off-dry (halbtrocken). So if you want more sugar reach for a fatter style Riesling from Germany, like one from the Pfalz, or something with a little lighter body, like one from the Mosel.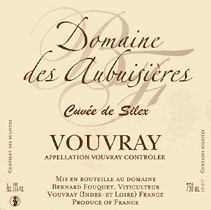 3. Domaine des Aubuisieres - 'Cuvee de Silex' Vouvray - Loire, France - 2008 - $17
White wines from the Vouvray sub-region of the greater Loire region in France are some of my favorites for spicy foods. The whites from Vouvray are made up of Chenin Blanc, and are produced in a variety of styles ranging from sparkling to still and ultra-sweet to bone-dry. This wine by Domaine des Aubuisieres is produced dry, but just barely. It has just a hint of sugar to slightly tame heat.
What I really like about this wine is the weight or body. This Vouvray has a big enough body to stand up to heartier dishes, especially ones that showcase seafood or chicken. When pairing wine and food there are many components to consider, and one of them is your temperature senses. I love pairing whites with warm dishes because they are served cool. What you get is the the cool wine refreshing the mouth after each warm bite. While this wine won't tame the heat quite like a Riesling or Gewurztraminer, it will make a dynamite pairing for most spicy dishes featuring lighter proteins.
4. Ponzi - Pinot Gris - Willamette Valley, Oregon - 2009 - $17
The fourth wine on this top ten list is a wonderful white wine pairing for people who like to sweat while they eat. Pinot Gris is the same grape as Pinot Grigio, a popular varietal used in the production of white wines in northeastern Italy. But the name Pinot Gris usually indicates a bigger, richer style than the lighter Pinot Grigio produced in Italy. This Pinot Gris by Ponzi is no exception. It's a monster.
When it comes to producing good-quality, full-bodied Pinot Gris, Oregon and Alsace take the cake. The styles produced in these regions are often meatier, and display lush green apple flavors and aromas complimented by a refreshing medium acidity. In addition, the Pinot Gris of Alsace and Oregon often displays a slightly red hue because the grape is actually more pink than green. I love when I can get a good Pinot Gris into a pairing. And this super cool white will allow the heat to shine, cool the palate, and enhance the flavors of the dish.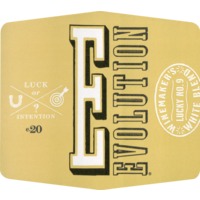 5. Sokol Blosser - Evolution 9 '14th Edition' - Oregon - NV - $15
Very rarely will you see me showcase the Sokol Blosser Evolution Number Nine in a tasting or on a top ten list for that matter. Not because I'm pretentious or too good to drink it, but because there isn't much of a place for it. As you can see, this bottle does not bear a vintage, which means the grapes are a blend of several years harvest. Speaking of grapes, this wine is a blend of nine: Riesling, Semillion, Muller-Thurgau, Chardonnay, Pinot Blanc, Pinot Gris, Gewurztraminer, Sylvaner, and Muscat Canelli. Some of these grapes you may recognize, others you may not. From a winemaking stand point, I can only imagine the conversation that took place between the winemaker and the sales department. Winemaker: "Hey, we have all of this extra fruit, what should we do with it?" Sales manager: "Blend it and let's market the S#@% out of it!" Hence the reason this wine has its own website separate from the rest of the Sokol Blosser products.
I often describe this one as a junior high dance: awkward. It has grapes that should never be blended together to make wine. But, it's a remarkable wine with spicy foods. It has just enough sugar to tame heat, a body to stand up to heartier ingredients, and just enough acidity to hydrate the palate. This wine isn't world-class by any means, but it works with something spicy. Pick it up and give it a try. I double dog dare you.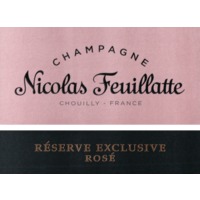 6. Nicolas Feuillatte - Brut Rose - Champagne, France - NV - $48
Nicholas Feuillatte, or Nicky Foo as some affectionately call it, is the fastest growing Champagne producer in the region. The brand is young, starting as recently as 1976. But today they are one of the top five producers in the region, selling more than 9 million bottles a year. Their wines scream innovation and glamor, a direct reflection of the company's marketing efforts.
When it comes to food and wine pairing there are two tricks of the trade for fool-proof pairings. The first: sparkling wine has the acidity, low alcohol, and texture to compliment just about any dish. The second: rosé pairs well with just about anything. Here we have both, and the result is a kick-butt wine to pair with spicy foods.
While this wine is pink, it has no residual sugar which means it's dry, as the term 'Brut' on the label indicates. The pink color is a reflection of blending red and white wine together, one of the two methods used in the production of rosé wines. This bubbly delight displays its own exotic spices which will enhance flavors, but also a cool, refreshing mouth feel to cleanse the palate after each bite. Its style, color, and characteristics make it a sure bet for any spicy dish.
7. Georges Duboeuf - Moulin-a-Vent 'Flower Label' - Beaujolais, France - 2009 - $16
When I say Beaujolais people often think of the bubble-gum-tasting, slightly sweet, pink wine released on the third Thursday of each November, Beaujolais Nouveau. In short, the Beaujolais Nouveau "celebration" is a mass marketing campaign created to sell an ocean of the region's glorified Kool-aid. But Beaujolais is so much more than Beaujolais Nouveau. Specifically, the wines from the Beaujolais Crus (Cru refers to a high-quality area or vineyard in France) are some of the most food-friendly wines around.
This delicious red by Georges Duboeuf is no exception. Like all other wines from the Beaujolais region, Cru Beaujolais is made from the Gamay grape. The name Moulin-a-Vent indicates that this wine comes from the Moulin-a-Vent Cru inside of the greater Beaujolais region. While this isn't my favorite of the 10 Beaujolais Cru's, it is wicked good, and a great partner for many dishes, including spicy ones. It has just enough structure and body to stand up to red meat dishes with a remarkably refreshing acidity.
The 2009 vintage marks a spectacular year for grapes in France. Getting your hands on a 2009 Burgundy or Bordeaux will not be cheap. But a bottle of Cru Beaujolais can age for five or more years, and won't break the bank. Pick one up, and take the Cru Challenge. It's like the Old Spice Challenge, but you don't have to take your shirt off...and you get to drink. So I guess it's not like the Old Spice Challenge at all.
8. d'Arenberg - 'Stump Jump' Shiraz - McLaren Vale, Australia - 2008 - $11
Number eight on this top ten list is the epitome of spice-enhancing wine. Of the two options we have when pairing with spicy foods, beware, this one will make you sweat. Unless, of course, you've already taken the Old Spice Challenge.

Shiraz is the same grape as Syrah, however the style produced under the Shiraz name tends to be juicier and displays loads of black pepper. It's the wine's juicy flavors and textures that make this bottle such a great pairing for spicy food.
A rule to remember when pairing wine with spicy food is to avoid wines that are high in tannin. Tannins create the palate-drying, astringent characteristic found in red wines that make your mouth feel like you just chewed on an aspirin. A wine with too much tannin will assault the dish, resulting in an unbalanced pairing. This wine's juicy and spicy, characteristics are sure to enhance the heat, without clashing with the dish. So if you like a number 6 Pad Thai and you want more out of it, reach for a spicy Shiraz from Australia...and maybe some more Old Spice.
9. Cooper Mountain - 'Cooper Hill' Pinot Noir - Willamette Valley, Oregon - 2008 - $15
I mentioned before that sparkling and rosé wines make great partners to many dishes, and Pinot Noir is in the same boat. Its light body and juicy flavors make it a great wine to pair with a variety of foods. This particular Pinot Noir is made by Cooper Mountain Vineyards, a bio-dynamic wine producer.
Bio-dynamic wines are basically a step beyond organic. They look at the vineyard, winery, and property as one living organism. In addition they take a cosmic approach to winemaking. Whether you believe in it or not, this wine kicks major butt, and the 2008 vintage in Willamette was a great year for growing grapes. It's often difficult to find a Pinot Noir from the region for under $20, but this one sells for just $15, and has a nice touch of pepper to enhance the spice in the dish. Plus, its light body makes it a great choice for the red lover who prefers lighter spicy dishes.
10. Duckhorn - 'Decoy' Zinfandel - Napa, California - 2008 - $25
Last, but certainly not least, is the Decoy Zinfandel by Duckhorn. The 2008 vintage marks the first ever Decoy Zinfandel by Duckhorn. This wine is juicy and supple, and displays loads of spice, a common characteristic found in Zin.
Zinfandel, on the contrary to the boxed wine of the early 1990's, is a dry red wine. The grape for many years was California's calling card red varietal, but has since slipped into second place with the rise of the Cabernet Sauvignon grape. This particular Zin offers a big bang for the buck. I like to pair it with spicy food because it will hold up to the biggest spicy dishes, all while enhancing the heat. If you are thinking Cajun, think Decoy Zin.
Well, there you have it, a list of the top ten wine pairings for spicy food. To learn more about fabulous food and wine pairings, check out
Cru Wine Online
's NEW Daily Wine and Recipe pairings. We have chefs from across the country sending us recipes, and each day we pair them with delicious wines in an entertaining video short, complete with a brief explanation of the wine, the dish, and the pairing. Subscribe today and receive a FREE wine aerator, a $14.95 value. Life's too short not to enjoy every sip, so drink it up. Entertain your senses with
Cru Wine Online
's monthly membership. At only $7.99/month you can't afford not to!
As always if there is a wine you think should be on this top ten list feel free to contact me via
email
, on
Facebook
, or simply leave a comment here on the blog. Thanks again.
Salut,
Nicholas Barth
Certified Sommelier
Wine Director