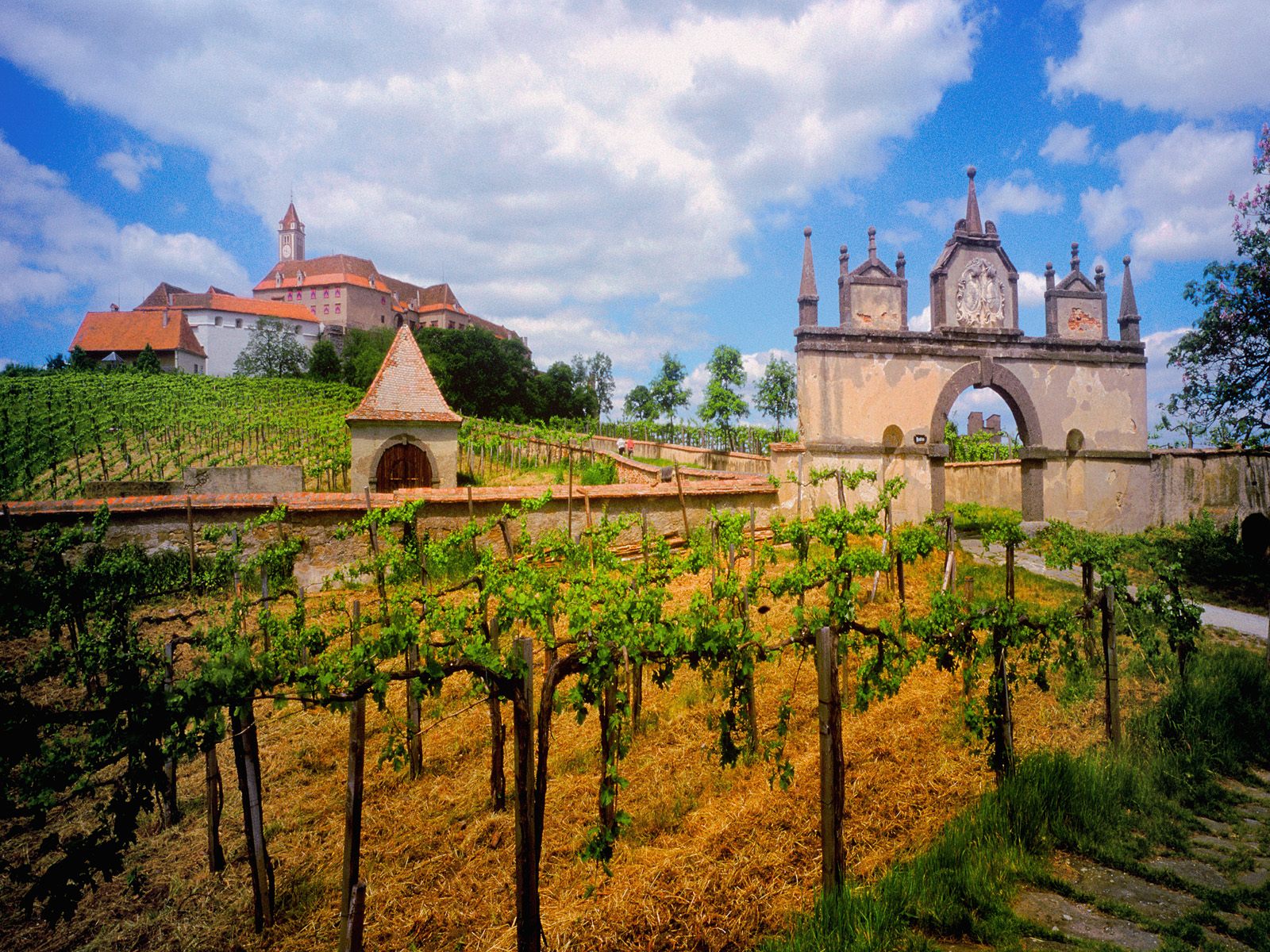 Wine consumption has exploded here in the United States over the last decade. In 2009 we became the number one consumer of wine (by volume) consuming more than 750 million gallons of fermented grape juice. But of that astonishing number, almost 90% of the wines consumed were made up of one or more of the following grapes: Riesling, Pinot Gris (Pinot Grigio), Sauvignon Blanc, Chardonnay, Pinot Noir, Merlot, Cabernet Sauvignon, Syrah (Shiraz). I have deemed these grapes "The Great 8." With some 5000+ grape varieties used in wine production, I wanted to give a shout out to the less common varieties. Here are the top ten lesser-known wine grapes.
1. Aligote
Aligote is a white wine producing grape varietal native to the Burgundy region of France. Often referred to as Burgundy's "other" white grape, it takes a back seat to the greater Chardonnay grape in the region. Aligote is thin-skinned and well known for its apparent, almost tangy acidity. In good vintages, when grown on the best sites in Burgundy, the grape can rival the quality Chardonnays of the region. In Burgundy, Aligote grows in Chablis, the Cote d'Or and the village of Bouzeron within the greater Cote Challonaise region. In Bouzeron, the Aligote variety is king making 100% of the wines produced.
Beyond wine, Aligote is known for its role in the production of Kir, a French liqueur from Burgundy made of white wine (Aligote) and black currants. Outside of Burgundy, the grape is gaining popularity in Eastern Europe and ex-soviet countries with plantings in Bulgaria, Romania, Ukraine, Moldova, and Georgia. The grape also grows in the United States. Producer Jed Steele makes a dynamite value white using Aligote from Washinton State under his Shooting Star line. Aligote can make some fun, refreshing wines when done well.
2. Picpoul (blanc)
Picpoul, meaning "lip stinger," is an ancient grape varietal native to the southern French region of Languedoc. After Phylloxera devastated Europe in the 19th century, the grape became almost extinct. It was revived in the 20th century by the then booming Vermouth industry. Today the grape's popularity continues to grow, and when done well makes fabulous crisp whites in the Midi, specifically from the Coteaux du Langeudoc Picpoul de Pinet. The wines from Picpoul de Pinet are dry, medium to full-bodied, and display a refreshing acidity with lemon flavors. A delightful find if you can get your hands on one.
3. Torrontes
Torrontes is native to the northwest Galicia region of Spain. Like many varietals, the grape found its way to South America and has become a staple varietal in Argentina over the last decade. The popularity of Argentinian wines in the new millennium resulted in an ocean of good quality wines from the country. Argentinian producers spent the early part of the 2000's creating a cult-like following for their signature Malbec grape, native to France.
As their portfolios grew many producers looked for a white wine producing varietal to share in the popularity of their famous red. For fear of creating a calling card with a Great 8 grape variety producers from the region found success in the lesser-known Torrontes grape. Today much of the quality Torrontes is grown in the warmer, northern Argentinian region of Salta. Torrontes from Argentina is full-bodied, clean, and refreshing with an incredibly aromatic profile that is almost Muscat-like, displaying aromas of flowers and lush green apples.
4. Verdejo
Verdejo is regarded as one of the highest quality white wine producing varietals in Spain. The grape, native to Spain, shows best in the Rueda region. In Rueda, the grape is often blended with Sauvignon Blanc to make full-bodied, aromatic, herbaceous whites with nutty characteristics, that can age for the better part of a decade. Verdejo continues to gain international attention, with producers like Shaya (Jorge Ordonez) and Paso Y Paso making outstanding examples for under $15. Verdejo should not be confused with Verdelho, the Portuguese grape used in the production of Madeira.
5. Vermentino
Vermentino is a white wine producing grape variety that grows in both Italy and France. In Italy the grape is most popular on the island of Sardinia (Sardegna), most notably in the Vermentino di Gallura DOCG (DOCG is Italy's highest tier of quality wines). The grape also grows on the French island of Corsica, where it is sometimes called Malvoise de Corse because many believe it to be related to the Malvasia grape. The most exciting examples of Vermentino come from the South of France in the Languedoc and Rousillion regions as well as Provence. In Provence the grape is called Rolle. When done well, Vermentino makes white wines that can be described as aromatic and lively.
6. Bonarda
Bonarda is a red wine producing grape varietal native to Northwest Italy. In Italy the grape is best known for its work in the Oltrepo Pavese region of Lombardy, where it is used on its own and in blends. Outside of Italy, the grape flourishes in Argentina, where it's the second most widely planted red variety, shadowed only by Malbec.
In the 19th century Argentina won its independence from Spain. From 1870 to 1960 the country saw a steady flow of Italian migration, and today nearly 60% of the population has some degree of Italian descent. This is why we see such a presence of the Italian Bonarda variety. Because with travelers came culture, cuisine, and wine. In Argentina the grape is made into light, juicy reds. Like the Italians, Argentinian producers also use the grape in blends.
7. Cinsaut
Cinsaut, sometimes written Cinsault, is a red wine producing varietal most commonly found in Southern France. While French producers do make wine using just the Cinsaut grape, it's widely prized for its light, soft, juicy, perfume-like characteristics that make it a perfect grape for blending. In France, the grape can be found in the Languedoc, Provence, Rhone and Corsica regions. In the Rhone the grape is most notably blended in the production of Chateauneuf-du-Pape.
Outside of France, the varietal has plantings in Africa. In Northern Africa, Cinsaut is used in Algeria and Morocco making both red and
ro
s
é
wines. In South Africa the grape's popularity stems from a totally different type of blending. The country's calling card is Pinotage. The Pinotage grape, like many of us, gets its name from its parents: Pinot Noir and Cinsaut. In South Africa, Cinsaut goes by the name Hermitage because it grows in the Hermitage region of the Rhone in France, hence the name Pino-tage. Outside of Africa, the grape has plantings in the United States, where California producers are experimenting with both single varietal Cinsault as well as blends.
8. Dolcetto
Dolcetto is a completely underrated red wine producing grape varietal best known for its work in Northwest Italy. The grape thrives in the Italian Piedmont region, where it's used in the production of Dolcetto d'Alba, Dolcetto d'Asti, Dolcetto d'Grinolino, Dolcetto d'Dogliani and Dolcetto d'Ovada to name a few. When produced in a responsible manner, the grape displays delightful low-acid reds, perfect for early drinking. These lively wines show flavors of cherry and almonds and can last for up to five years. This makes them great everyday-drinkers from the Piedmont region, which is best known for producing age-worthy wines like Barolo and Barbaresco from the Nebbiolo grape. Outside of Italy, Dolcetto grows on an extremely limited scale in Argentina.
9. Petit Verdot
Petit Verdot is a thick-skinned red wine producing grape varietal native to Bordeaux, France. In Bordeaux, the grape is planted in small quantities and is mainly used by the most quality-conscious left bank producers in their blends. When used in blending, the grape adds color, depth, structure, and a perfume-like characteristic.
Producers in California also use the grape in blends, but single varietal examples also exist. When made on its own, the wines produced are age-worthy, displaying a big, robust, tannic profile with spicy characteristics. Outside of France and California, the grape also grows in Australia, specifically Riverland. One of the most notable producers of single varietal Petit Verdot is Pirramimma, whose Petit Verdot is considered a benchmark by many wine critics. Small plantings of the grape also exist in Chile.
10. Tannat
Tannat is a red wine producing grape varietal native to Southwest France (Basque). Here the grape thrives in the production of Madiran and Irouleguy. In Madiran the grape is often blended with Cabernet Sauvignon and Cabernet Franc and ages for up to 2 years in oak barrels. The end result is a full-bodied wine with dark fruit characteristics. In Irouleguy the grape is used to make hearty reds and roses. Tannat is also used in blending around the village of Cahors, which is known for its full-bodied reds made from Malbec (called Cot). The wines produced from Tannat are often described as rustic, with firm tannins displaying dark berry fruit.
Outside of France, the grape's home away from home is Uruguay, where it is the country's most famous red varietal. Sometimes called Harriague in Uruguay, the grape seems to fend better in warmer climates. Here it produces softer, riper reds, with raspberry and blackberry characteristics. Small plantings of Tannat also exist in Argentina and the United States.
There you have it, a list of the top ten lesser-known wine grapes. I wanted to put this list together to showcase a few "off the beaten path" varietals. As I mentioned earlier there are thousands of grapes used to make wine, these ten were the ones I felt gave a small taste of what is out there. You may have tasted wines made from these ten varietals before or seen them on shelves, perhaps you didn't even realize it. They are fun finds, and can make for remarkable values in some cases because you don't have to pay for the name. As United States wine consumption continues to grow, so will retail sales. An increase in wine sales will force many overwhelmed retailers to hire wine geeks or pay closer attention to the global market and start looking for interesting wines. I hope this blog will help open the door to a new era of exploratory wine drinking and ultimately fun and enjoyment.
If you have a chance to try some of these wines or if there are any "lesser known" grapes you like, please let me know by
emailing me
, posting a comment here on the blog, or contacting me on
Facebook
.
Until next week, thanks for reading.
Salut,
Nicholas Barth
Certified Sommelier
Wine Director