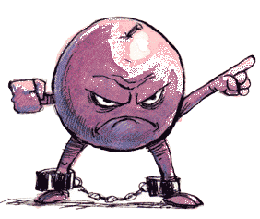 This morning I woke up feeling bubbly. I wanted to make the world smile for a day. World, take advantage of that, I am not always this chipper, especially on a Monday morning. I started my Monday just the same as any other. I checked my emails, wrote a LinkedIn post and then went on to Facebook.
Cru Wine Specialists has a Facebook fan page filled with all sorts of cool resources and fun information for people to read about and learn. Every Monday on the Cru Facebook page I post a Wine Pick, Tuesdays are 'Nick's Thought of the Week', on Wednesday I usually do something interactive and then Thursday I do a weather report from a wine region. Pretty cool stuff, people seem to enjoy it, and I get a bunch of comments which I enjoy reading.
After I post on the Cru Facebook page I usually go to my personal page and post something wacky. I do this because deep down I am just another Cork Dork wrapped up in a gorgeous body ;) This morning as I mentioned I was feeling rather frisky, so I decided to "free the grapes" in my own way, I started a post about wine puns. They are absolutely my favorite and I love when people engage in them with me. I have already received a positive response and I am literally having the best day EVER because of this.
So if you want to have fun and learn a little about wine at the same time check out our Cru Wine Specialists Facebook page and friend me personally on Facebook. Cru is on their 'Cru of 1000' campaign. We are looking to have 1000 Cru Facebook fans by the time we launch in a week and a half. So become a fan to support the cause and if you know anyone who would be interested in joining we encourage you to invite them to the insanity by clicking 'suggest to friends' on the left hand side of the page.
Thanks again for your continued support and
CLICK HERE
to check out the Cru Facebook page.
Salut,
Nicholas Barth
Certified Sommelier
Cru Wine Online
Wine Director